An Economic Collapse Needs a
Spiritual Preparation
How will you KNOW where to look and what to do when you face very difficult decisions and a rapidly changing economy?

Prepping is important for an economic collapse, but what about your INTERNAL preparation to deal with the shocks of a new financial reality?

The book, Great Waves of Change, will help you spiritually prepare for great economic, social and political changes to come so you can see the hazards and opportunities to come...
Here are some of the skills you'll learn about
how to live in a Great Waves world:
1

Learn where you should live and if you need to move or sell your house.

2

Determine what possessions you'll need in the future - what to give away and what you'll need to acquire.

3

Know what Relationships you'll need to keep, which ones to let go of and which ones you need to strengthen.

4

Learn which commodities to watch in the world. The availability and price volatility of certain key commodities will show you the Great Changes to come.

5

Find out where to put your financial resources and how to invest for a future that will be unlike the past.

6

Discover a path to inner stillness in an increasingly chaotic and uncertain economic environment.

7

Learn how to teach your children what to value and what not to value in order to live in a Great Waves world.
What People are Saying about Great Waves of Change:
"THE WAVE IS CRASHING: WILL WE SINK OR SWIM? This book is, in effect, a crash course for swimming in turbulent waters. We can survive the confluence of economic crisis, climate change, energy scarcity, overpopulation, and all the rest—but not without profoundly changing the ways we think, relate to one another, and treat our environment. The Great Waves of Change tells us how."

Richard Heinberg Author of "The Party's Over," Senior Fellow, Post Carbon Institute
"Marshall Summers' work provides an outline of the coming changes and prepares the reader for living in a radically different world. He has written an engaging, spiritual challenge for all people who seek to resolve broad-ranging conflicts, engage life according to a true moral compass, and seek innovative ways to reconcile the individual with the sacred Earth, of which we are all a part."

George Noory

National Talk Show Host, Coast To Coast AM
"In this powerful and practical book, Marshall Vian Summers has painstakingly shown us the urgency of preparing spiritually for the daunting, unprecedented changes that lie ahead—the dire consequences of not doing so and the profound transformation of the human species that is likely to occur if we do."

Carolyn Baker

Author of "Sacred Demise: Walking The Spiritual Path of Industrial Civilization's Collapse," Publisher of Speaking Truth to Power
External Prepping is Easy. Do the Harder Prep.
Buying emergency food and supplies, while important, is easy compared to what is truly needed to survive the times to come...
1

You're going to need to be prepped internally, for economic conditions never seen before.

2

You're going to need a solid internal foundation for the great financial shocks coming to the world.

3

You're going to have to discover your true inner power and wisdom, given to you by God to guide and protect you.

4

You're going to need to get financially stronger than you are today to support those around you.

5

Read the Great Waves of Change, a free book, to prepare yourself and your family for the economic collapse to come.
Meet the Author - Marshall Vian Summers
For the past 35 years, visionary and award-winning author Marshall Vian Summers has been preparing a New Message for humanity, which includes a series of writings about the Great Waves of Change. Marshall writes and teaches on a broad range of subjects related to human evolution, relationships and spirituality. His writings and recordings are being studied by growing numbers of people around the world, with translations in many languages.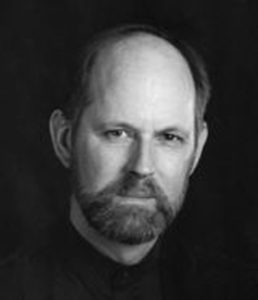 An important message from Marshall Vian Summers, author of The Great Waves of Change.